Our Products
Trafficrete epoxy products consist of liquid resin and hardener and are mixed with aggregate/sand to become a trowelable concrete or screed.
Uses
Industrial and heavy duty floorings
Civil engineering and structural applications
Alkali, acid and saltwater resistant epoxy concrete
Epoxy mortars to repair concrete
Special features
non-shrink, does not cause druminess when applied in very thin layers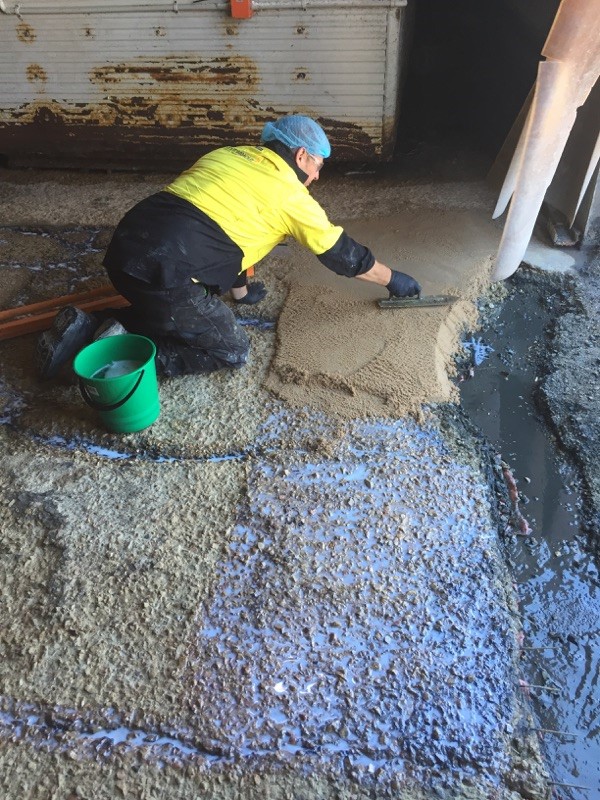 Bauer Concast Adhesive is a hardwearing, non-shrink epoxy putty. It can be used for a variety of civil, mechanical and electrical engineering applications.
Bauer Metalcast 514, is a hard wearing Backing Resin. It was initially developed for Australia's varied climatic conditions and as a result, can be used almost anywhere in the world.
Bauer Evercote® 308 - Epoxy flooring
Evercote® 308 is a superior quality epoxy coating, designed and used for epoxy flooring in; wineries, factories, warehouses, food production areas or where any high performance flooring system is required.
Evercote® 308 epoxy flooring is hard wearing, chemical resistant, easy to clean and meets WHS requirements for non-slip flooring surfaces.
Concast Grouts are based on inert, non-metallic fillers, epoxy resins and curing agents. They contain no volatile substances which can cause shrinkage. Our grouts are dimensionally stable making them suitable for grouting equipment that generates high frequency vibrations and torque forces e.g. bridge bearings, heavy load bearing base plates.